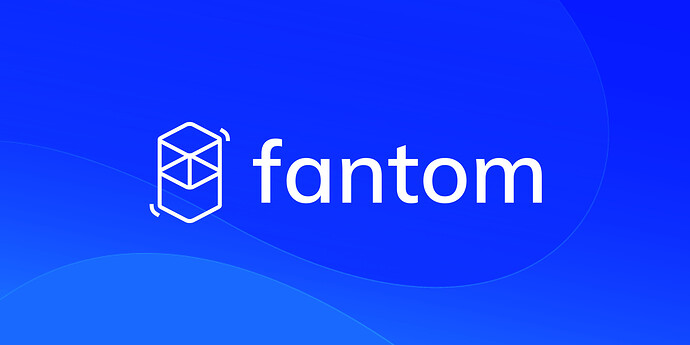 (This article was written on 23 June, 2021 and has been edited occasionally since then. There may be data loss due to the shutdown of a community forum where this article was saved.)
Hi all,
Before getting into any projects, please always DYOR (Do Your Own Research). I am not responsible for any potential rug/scam from the projects listed here.
Feel free to DM me if there is something you want to edit/add/delete.
Finally, welcome to the Fantom World!

Hope the below information can help you explore and find your gems!
— — — — Catalogue — — — —
#1 Resources for Newcomers — 2/2023
#2 Bridges — 6/2023
#3 Wallets — 6/2023
#4 Tools — 6/2023
#5 DApps — 6/2023
#6 Groups/Channel — 6/2023
#7 Fantom Technology — 4/2023
— —

#1

Resources for Newcomers — —
Where to buy Mainnet FTM:
You can purchase Mainnet FTM (in the form of frc-20) from the way listed above, these mainnet FTM can be able to transfer directly through the FTM chain and interact with dApps operating on the chain. There are also other ways to purchase FTM. However, they might not be in the form of Mainnet (probably erc-20 on Ethereum chain). You would need to bridge them to the mainnet. (See "Bridges" section)
Faucet:
You will need gas fees before doing any transactions on FTM chain. If you do not have any, please head to the following link(s):
Metamask setup:
You can send Mainnet FTM to Metamask after adding FTM Chain.
Login to your Metamask > Settings > Networks > Add Network > Put down the following:
Network Name: Fantom Opera
New RPC Url: https://rpc.ftm.tools/
ChainID: 250
Symbol: FTM
Block Explorer URL: https://ftmscan.com/
Save and you're done!
RPC:
— — — —

#2

Bridges — — — —
Cross-Chain Aggregator
NFT Bridge:
Multiswap https://nft.anyswap.exchange/
XP.NETWORK https://xp.network/
Track Bridges Liquidity:
Chaineye https://chaineye.tools/
In order to bridge your FTM to the mainnet, if there are no direct ways for FTM to bridge, you will need to swap it to other token, then bridge it.

Example for Multiswap:
You brought FTM(erc-20) > Go to Swap and swap it to USDC(erc-20) > Go to bridge and bridge it to USDC(frc-20)

You will need FTM(frc-20) for gas fee. If you don't, please look for faucet under "Resources for newcomers".

Occasionally, there may not have enough liquidity on the bridges, you will have to swap to other tokens or head to other bridges.
Fantom Layer 2:
Tomb Chain https://tombchain.com/
Boba Network https://boba.network/
— — — —
#3

Wallets — — — —
— — — —
#4

Tools — — — —

Defi:
Real-world Tools:
Developer Tools:
Get funding on Fantom
https://fantom.foundation/blog/how-to-get-funding-on-fantom/
Testnet:
Faucet1 ChainDrop Web3 Faucet Network
Faucet2 https://faucet.fantom.network/
Explorer https://testnet.ftmscan.com/
— — — —
#5

DApps — — — —

Dex:
Aggregator:
Yeild Farming/Revenue sharing:
Vault:
ETF:
Beethoven X https://www.beets.fi/
BiShares https://bishares.finance/
Pumpkin Index https://pumpkin-protocol-fantom.vercel.app/
Derivative:
Premia Finance — Option https://premia.finance/
Stablecoin/Algocoin/Reserve:
Lending:
Launchpad:
NFT Marketplace:
Gambling:
Gamefi/Metaverse:
NFT (Others):
SocialFi
Others:
List item
— —
#6

Discord/TG Language Groups — —

Official:
Telegram Language Community:
— — —
#7

Fantom Technology — — —